Welcoming thoughts
Dear Visitor,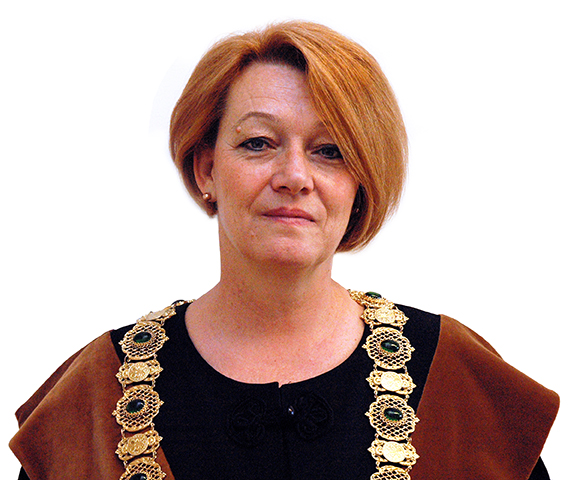 Welcome to the Faculty of Economics on behalf of all its professors, lecturers and staff! The mission of our Faculty is to develop business sciences, education offering up-to-date knowledge, to integrate this knowledge into the economy, and to facilitate our students' professional success and the economic development of our region.

During its quarter century long history, our Faculty established the academic, professional and technical conditions for modern education with European standards.

Our educational programs are constantly improved. Besides academic and theoretical thoroughness, the introduction of the credit systemhas led to a modern curriculum that satisfies individual professional interests in a flexible way. In September 2006, in accordance with the requirements of the Bologna process, our Bachelor Program was launced both in the English and Hungarian languages. The Bachelor Program also provides basis for the Master Program and the Doctoral School.

In the long run, the high standard of education can be ensured with scientific research and with close cooperation with the actors of business life. The academic staff and the PhD students of the Faculty are involved in a wide range of Hungarian and international research projects in the field of business sciences. Our Faculty is unique in operating the Innovation Management Cooperation Research Centre (ImCRC), which is the only research centre in Hungary dealing with business topics. ImCRC maintains active connection between our research activities and the business sphere. The various consultation projects of our academic staff ensure the intensification of its practical knowledge.

Beyond its academic work, the Faculty of Economics, as part of the University of Miskolc, offers the diversity of classical universities with several faculties, exerts its creative influence on the future generation of professionals while preserving the values and student traditions of the last centuries in addition to great variety of disciplines. Many years after graduation, our graduates still keep their good memories of the years spent in Miskolc and are proud of wearing the ring of the "Alma Mater".

We are doing our best to offer a thorough overview in our sites about our educational programmes, requirements, research topics, regulations, academic procedures and all the organizations and staff who contribute to our work in order to provide you easy and successful access to the information you are interested in.

Our Faculty is always here for you as a reliable partner in the long run!

Prof. Dr. Mariann Veres Somosi
Dean